Okinawa Prefecture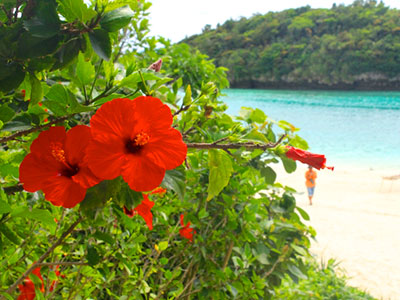 A popular holiday destination within Japan, the Okinawa area consists of many tropical islands with average temperatures exceeding 20 degrees celsius throughout the year. Brightly colored tropical fish and coral reefs lie within the beautiful clear waters of the ocean surrounding the islands.
With traces of ancient culture left from the Ryukyu Kingdom period, Okinawa has a distinct culture of its own, including special Okinawa cuisine, sanshin music and traditional Okinawa fabric dying methods and handicraft. There is so much to see and experience, and it is no surprise why so many people both Japanese and foreigners come to visit this unique area of Japan.
Ishigaki Island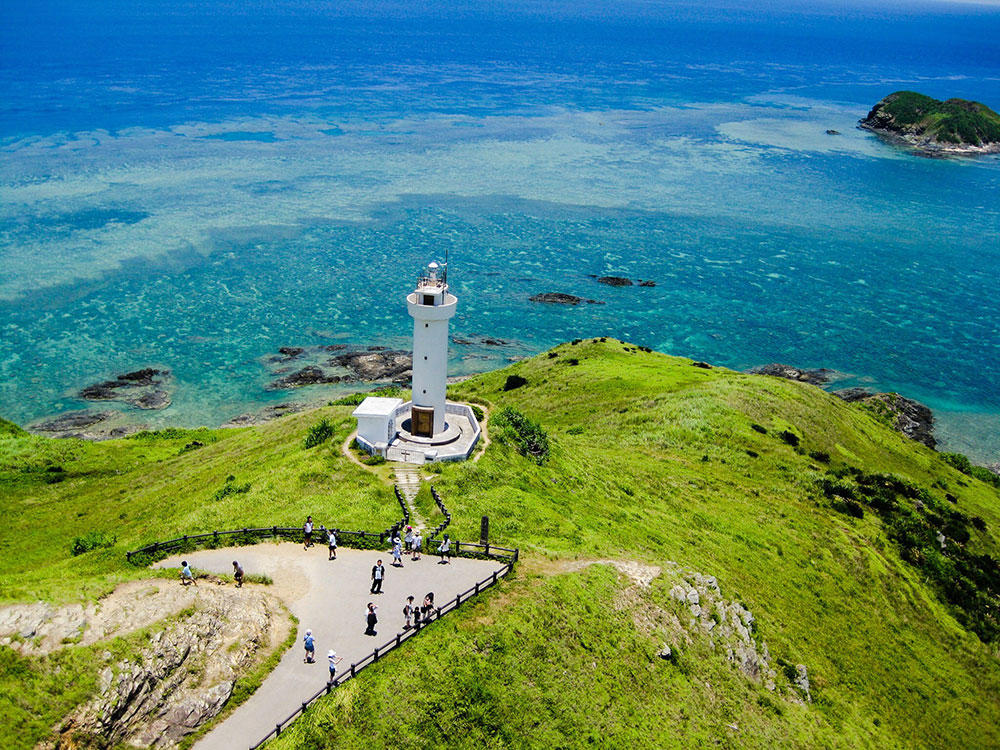 Ishigaki Island is situated roughly 400km southwest from the main Okinawa Island. It is about an hour's plane ride from Naha airport and is the most populated among the Yaeyama Islands. It is also the third largest after Okinawa Island and Iriomote Island, and is located on the southwesternmost part of Japan. The high sea levels and brilliant clear waters attract divers to Ishigaki Island from all over the world. New Ishigaki Airport (also known as Painushima Ishigaki Airport) opened in 2013, allowing for easy access and direct flights to the island. Over 1.1 million visit each year, including tourists from Taiwan, Hong Kong and other close by Asia countries.
Attractions of Ishigaki Island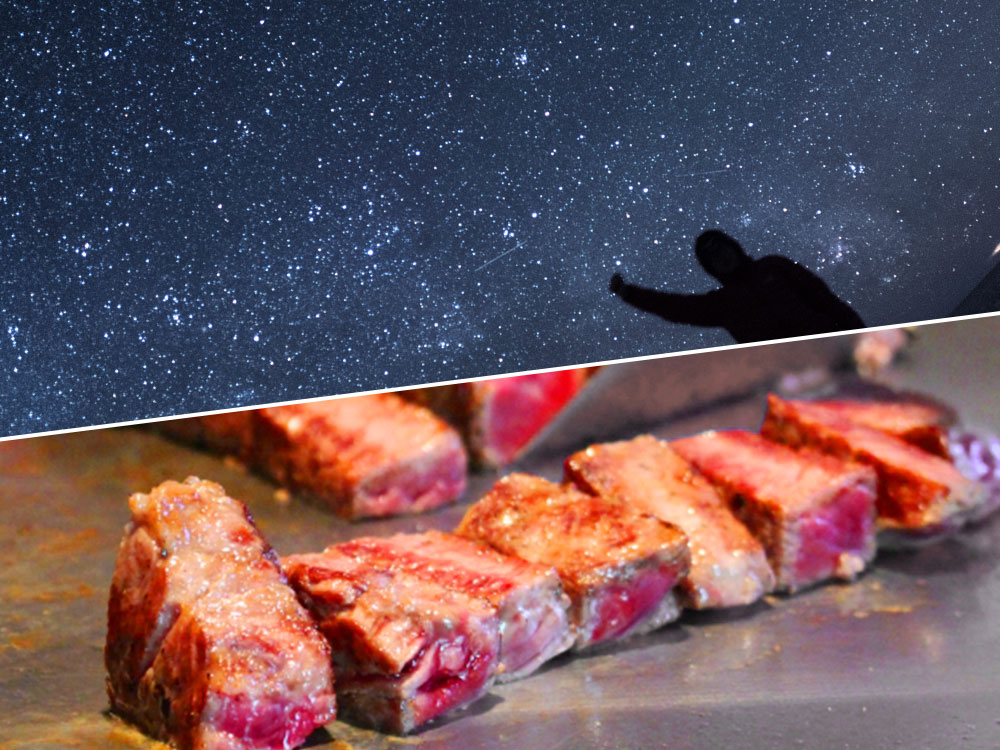 Ishigaki Island is famous for its clear sea waters, and there is a chance to see amazing sea animals such as manta rays and sea turtles. Ranked 3 stars in the Michelin Guide, there is Kabira Bay, with vast areas of white sand surrounded by emerald green blue sea waters. Ishigaki Island is also famous for its starry skies that beautifully light up the nighttime.
Ishigaki cuisine is also not to be left out. Fresh fish dishes are mainly enjoyed as sashimi, Maasu-ni style (cooked in Okinawa salt), and in tempura style. The bluefin tuna is a delicacy, and Ishigaki prime beef is also a popular choice to those who visit the island.
Access to Surrounding Islands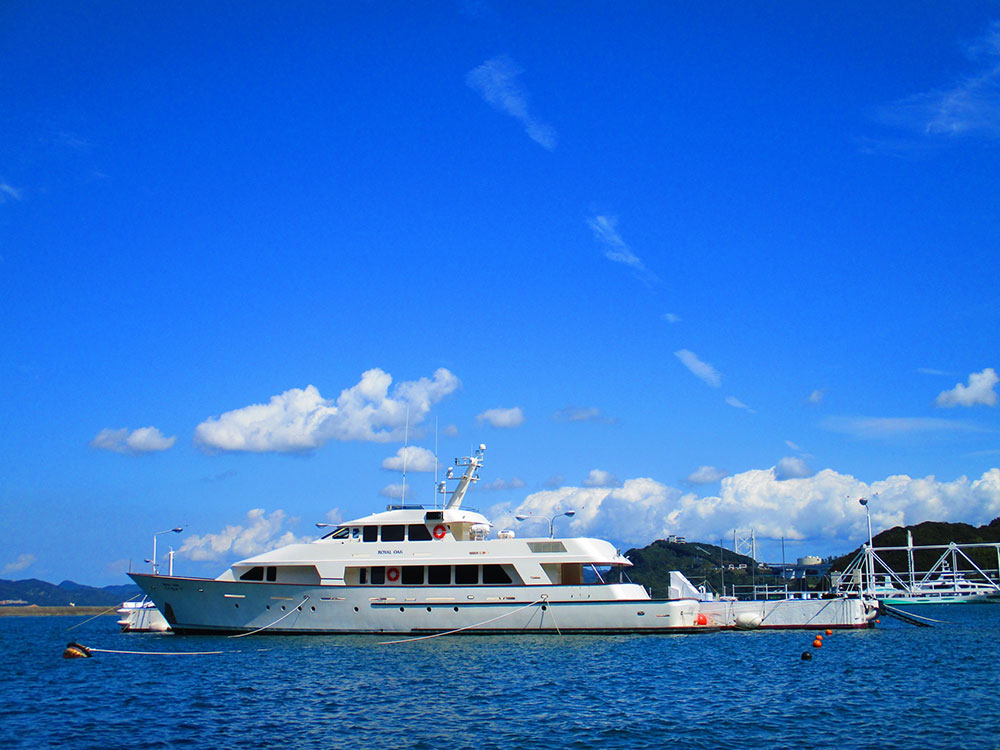 Ishigaki Island is the main port of access to the other Yaeyama Islands. By taking the ferry from the Ishigaki Harbor Ritoh Terminal you can go see traditional red-roof houses at Taketomi Island, explore the tropical jungle area of Iriomote Island, see the Southern Cross at Hateruma Island, and more. Each island has its own distinct character and it is one of Ishigaki Island's merits to be able to easily travel to all these islands easily. There are many tours available for groups, couples or single travelers who wish to hop from one island to another.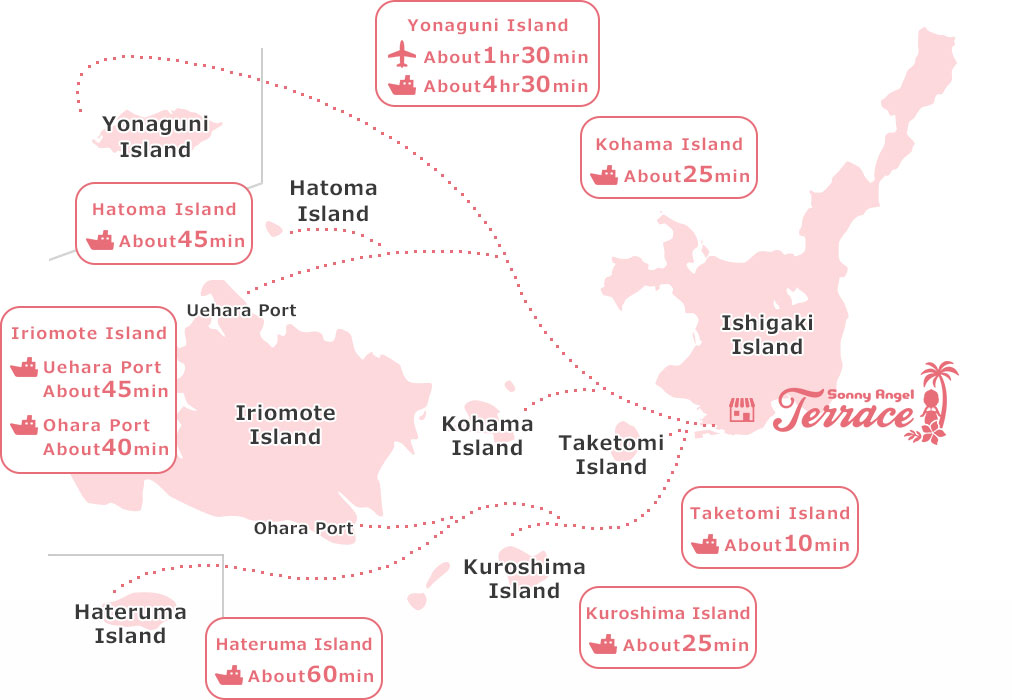 *Above are approximate travel times. Please inquire at the terminal for latest information.